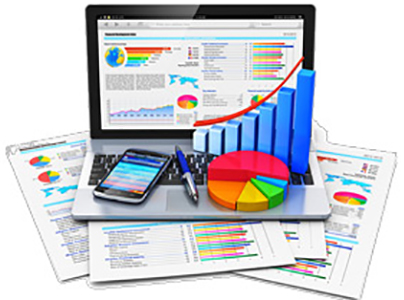 In previous articles I have often stated that if you measure something, you can understand it. If you understand it, you can control it, and of course, if you have the ability to control something, you can then improve it!
Please take a moment and consider the possibilities of this acronym – MUCI… Its benefits are unlimited. Just think about any item that you measure in your business. Again, if you take time to measure it, you undoubtedly will better understand that item. If you understand it, you will be more empowered to gain control over it, i.e., adjust it to your advantage. Finally, once you fully understand this item and gain some control over it, you will have the ability to improve it. That is where the fun and excitement begin!
We recently ran a summary of our Dairy Clients and their results for the last four years. We have been measuring Cash Flows on some of them for over 15 years now, but we simply looked at the last four years on each of them to obtain a comparative set of results. Now, these operations are quite variable in terms of revenue, but the most noteworthy observations include the following:
Every one of them has experienced upward pressure on many of their expenses, particularly Labor, Supplies and Repairs & Maintenance Costs.
However, all of them have boosted their bottom-line results, some by as much as $3.00 to $4.00/cwt of milk. Part of this is a direct result of improved cost controls, and in several cases, it was due to actually putting some items out for competitive bids… Imagine that!
With a couple Clients, we were able to "discover" additional sources of Revenue they had overlooked previously. In one case, this, combined with a decrease in their interest expense, boosted their bottom line by over $3.00/cwt, vastly improving their Break-Even levels!
Ultimately, to answer the question in the title above, this is "What's Up." This same resource is available to you in your business, regardless of your industry. My Business Coach Dan Sullivan states that: "Our eyes only see what we are looking for…," and that's what makes this process so valuable. It can definitely boost your profitability and better equip you to use tools such as the Dairy Revenue Protection program, using your actual numbers rather than just plugging in industry averages.
If you would like to learn more about this tool and take full advantage of this process, just shoot me an email stating "NLT Workshops," and I will be sure to include you in future invitations, as outlined below. Want to learn more? I'd like to invite you to join me for our upcoming Next Level Thinking™ workshops later this year, within which, I'll continue to focus on the benefits of this type of proactive thinking. Let's take your business to the Next Level!
https://success-strategies.com/wp-content/uploads/2019/08/financial-accounting-service-financial-statement-a-financial-accounting-5b1e3b0294cfc9.8034294615287078426096-1.jpg
300
404
jellsworth
https://success-strategies.com/wp-content/uploads/2019/08/Untitled-3.jpg
jellsworth
2021-06-29 07:57:09
2021-06-29 07:57:11
What's Up with this Measurement Acronym?