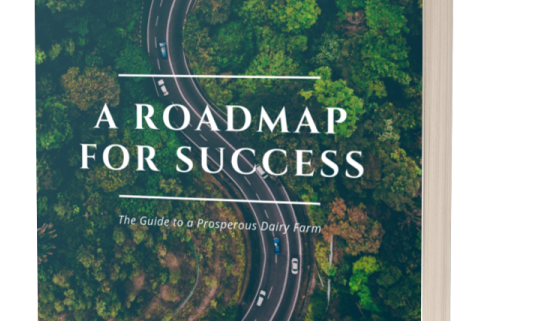 I understand that there is a great amount of concern about the Coronavirus, particularly considering its potential impact on international dairy trade. Yet, if you've been reading my material for very long, you probably already understand that I tend not to overreact to events like this for several reasons. In a globally connected world, where every single announcement is spread quickly, we shouldn't be too surprised by items like this. There also isn't much I can do to impact the situation, other than praying, so I don't think worrying about it will help.
Referring back to the global economy, of which we are an intricate part, did we ever think that we'd go through 12 months without something impacting our prices, despite the prior financial pain from 2015 to mid-2019? After all, we are part of this global economy, so numerous variables can impact our industry.
So, what can we do? I believe there are six steps you can take this year:
Always have a plan in place. It may be somewhat late to be contracting milk today, but if you know your Break-Even Levels, you should take action to develop a solid marketing plan for your milk, especially with the availability of DRP and its related 40% government subsidies on the cost of its put options.
Speaking of Break-Even Levels, do you know yours? If not, take some time to figure out what your levels are for milk pounds, milk price and feed costs. These are crucial to your milk marketing program.
Is this a crisis? Yes, but are there other potential opportunities that may present themselves as a result? Probably. If exports are slowed on the selling side of our industry, there may be opportunities to lock in lower feed prices, too. If so, grab them when they become available.
Measure your revenue and expenses regularly. With items such as Labor Expense going up every year, are you aware of your true costs? Remember, if you measure it, you can understand it. If you understand it, you can control it, and if you can control it, you can improve it. That's what success is all about!
If you have plan in place, stay the course. Your revenue may be lower, but it's not going to go to zero, and your expenses won't double, so keep a close watch on both items, know what your costs really are and then adjust them where you can. However, try to avoid making cuts that will impact your herd's performance. That can be very costly long term.
If you are in the middle of changes such as an expansion, do what you can to stay on track with your plan. The current downturn isn't forever, and if it made sense in your prior analysis to expand, make more milk per cow per day or plant almond trees (diversify) in 2015-2019, it likely still makes sense today! Play the "long game." Unless you were planning to sell out this year, you'll probably be okay.
Our new Success Strategies Business Navigator Program is now available on line and begins April 17th. If you are open to learning new concepts and discussing them with other producers, you should take a look at this new program. It's completely online, freeing you from travel but offering you an opportunity to learn from industry experts in the areas of milk marketing, management, financial analysis & banking/finance. For the value of the milk production of one 85 lb cow for a month, you can enroll in this quarterly workshop program for one year. What have you got to lose? Check out our "Free Preview Class" at:
https://success-strategies.com/navigator-program-for-dairy-farmers/
You won't regret it. I wish you the very best for a success-filled year!
https://success-strategies.com/wp-content/uploads/rmfs.png
708
557
jellsworth
https://success-strategies.com/wp-content/uploads/2019/08/Untitled-3.jpg
jellsworth
2020-03-12 17:21:24
2020-05-27 15:46:52
"Staying the Course!"